Contact Our Company MCDonnell Skip Hire For Help With Your West London Loft and Office Clearance!
Rubbish disposal in or around an area as big as West London can be a huge problem, and if you don't have much experience when it comes to loft clearance then you might want to consider hiring professional help to ensure that your waste disposal day goes off without a hitch. At MCDonnell Skip Hire we offer a wide and varied range of West London junk removal services, so whether you want to find a builders clearance service, an experienced team of waste collectors or if you just need a reliable recycling vehicle then we can help you! We've helped lots of people with their junk disposal process, and we can assist you with our great range of services and fantastically low prices! Get in touch with our company today by giving us a call on 020 8746 9691 to find out more information! You won't regret hiring our experts for your rubbish clearance day!
West London is home to some of London's most popular and famous attractions and areas, and includes famous locations such as Notting Hill, Kensington, Holland Park and Chiswick.
West London is considered to be one of the greener and more leafy sections of London, and includes lots of beautiful and awe-inspiring sights such as Chiswick House, Osterley Park and Syon Park. West London still has many of the traits that have made the city famous, and is very urban and modern in its heart. The area has a lot of South East Asian influences, with markets, restaurants and stores all reflecting the culture and cuisine.
West London is the home of some of the country's most historical and popular locations, including the Kensington Palace, which is now the residence of the Prince of Wales Prince William, the Duchess of Cambridge Kate Middleton and their young son, George. Those with an interest in shopping shouldn't miss a trip to the world-famous Portobello Road, which has no end of antique shops, small stalls and unique galleries. With so much to see, do and experience in West London, it's easy to see why the area is so popular among residents and tourists alike!
020 8746 9691
If you hire MCDonnell Skip Hire to help you with your West London rubbish removal needs then you can experience the stress-free waste disposal that you need. Not only can you hire an experienced junk collector, but we can also help you with your recycling thanks to our professional office and loft clearance service, and we can take care of your builders clearance rubbish! There are lots of different ways in which we're able to help you with your West London clearance, so no matter what your needs might be we have the experienced staff that you need! We have competitive prices, lots of knowledge, and one of the best ranges of services in the whole area. There's simply nothing that we won't be able to help you with if you're recycling, and if you want affordable and reliable help that you can depend on, then why not pick up the phone today and give our company a call on 020 8746 9691? We're just waiting to hear from you so that we can help you have the easy and stress-free waste clearance that you deserve!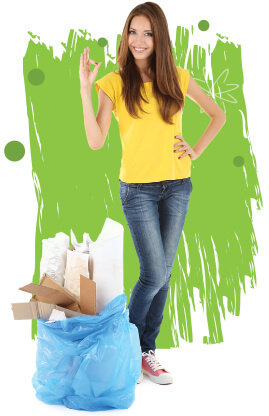 Save
MCDonnell Skip Hire was hired after my darling husband decided to build our garden shed himself. He finally got it finished, but we were left with piles of rubbish everywhere. These guys did a fine job, and they charge less than others in West London.
I have several rental properties in the lovely West London. When you are a landlord, there are several people you need to keep on speed dial, including a rubbish removal firm. These guys have been with me for almost two years and they are some of the best in the business. They are super fast and incredibly affordable.
I was excited to move into our new flat in West London, however, it needed more work than expected. We hired quite a few people to get it ready, and MCDonnell Skip Hire has been handling all of the builders waste clearance.
When we moved back to West London from across the pond, we purchased a lovely little fixer-upper near to my mum's place. In addition to contractors and the like, we hired this rubbish removal company to take care of all of the waste clearance.
Show all